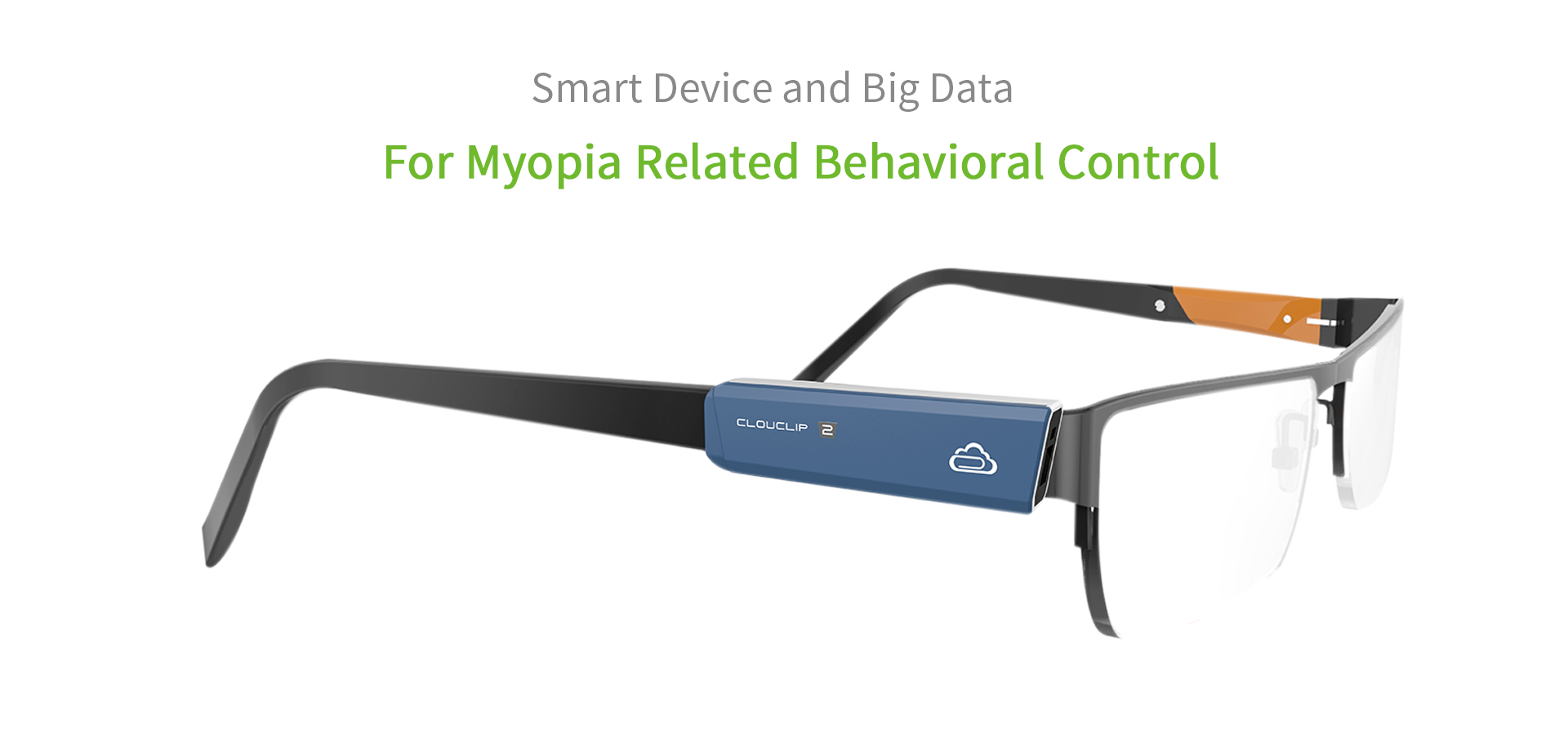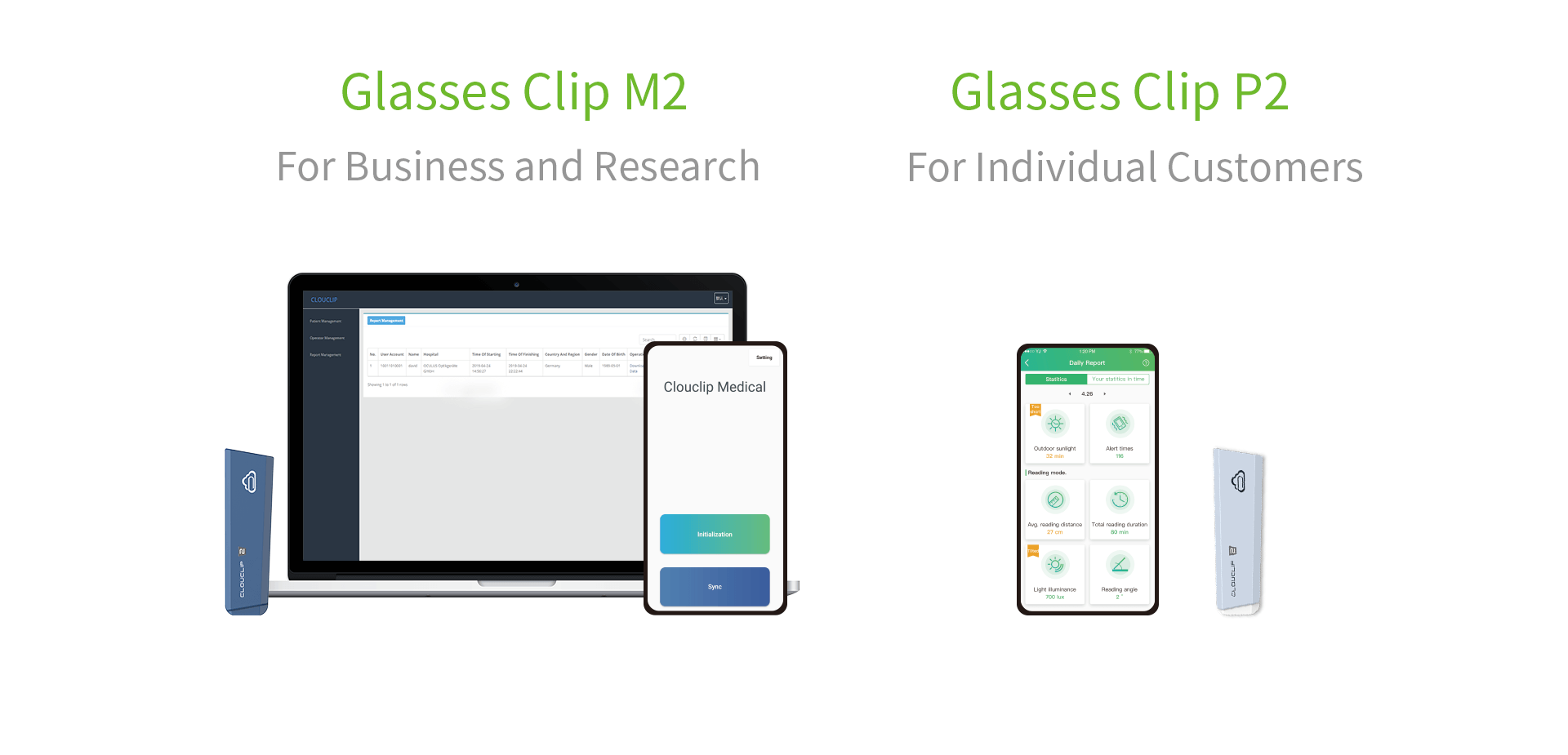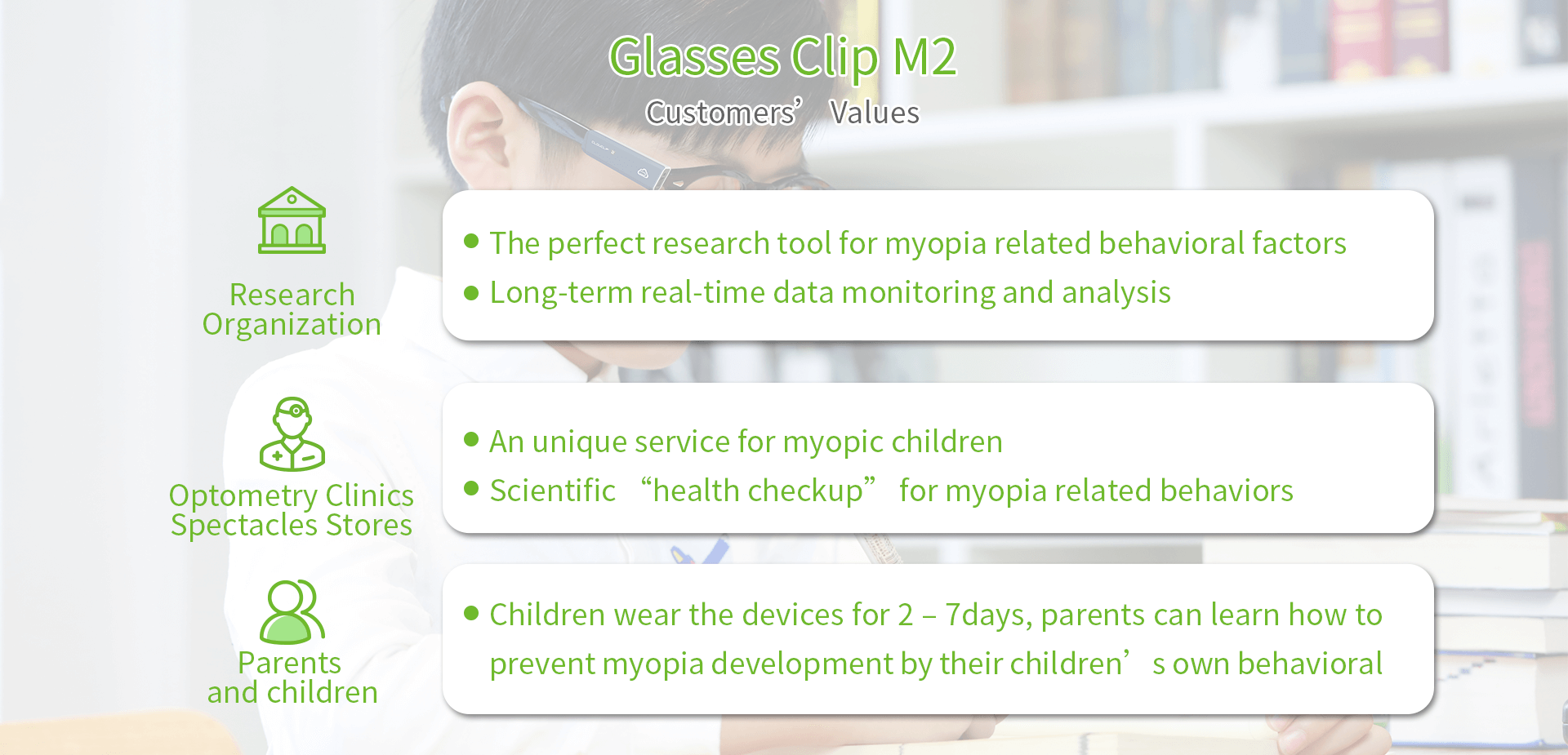 Myopia Risk Evaluation Report
For the first time, patients are able to quantify their risks of myopia development by wearing the device for just a few days.
And based on CLOUCLIP's Big Data, the prediction of patients' myopia development in the future can also be made.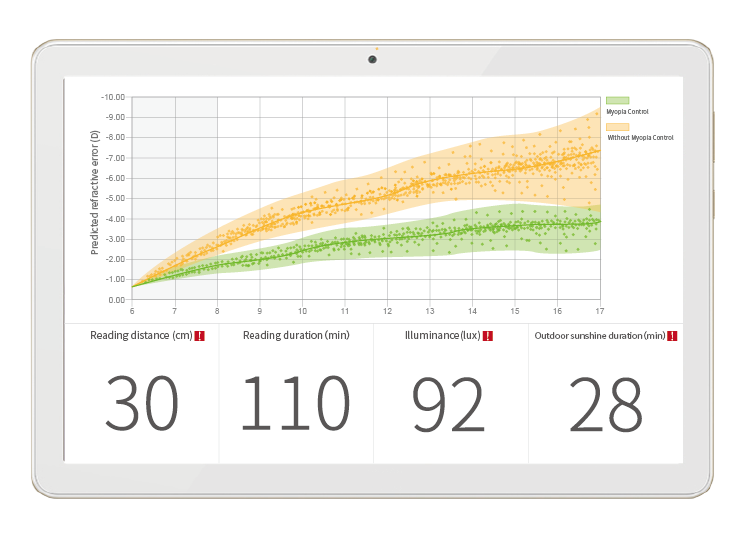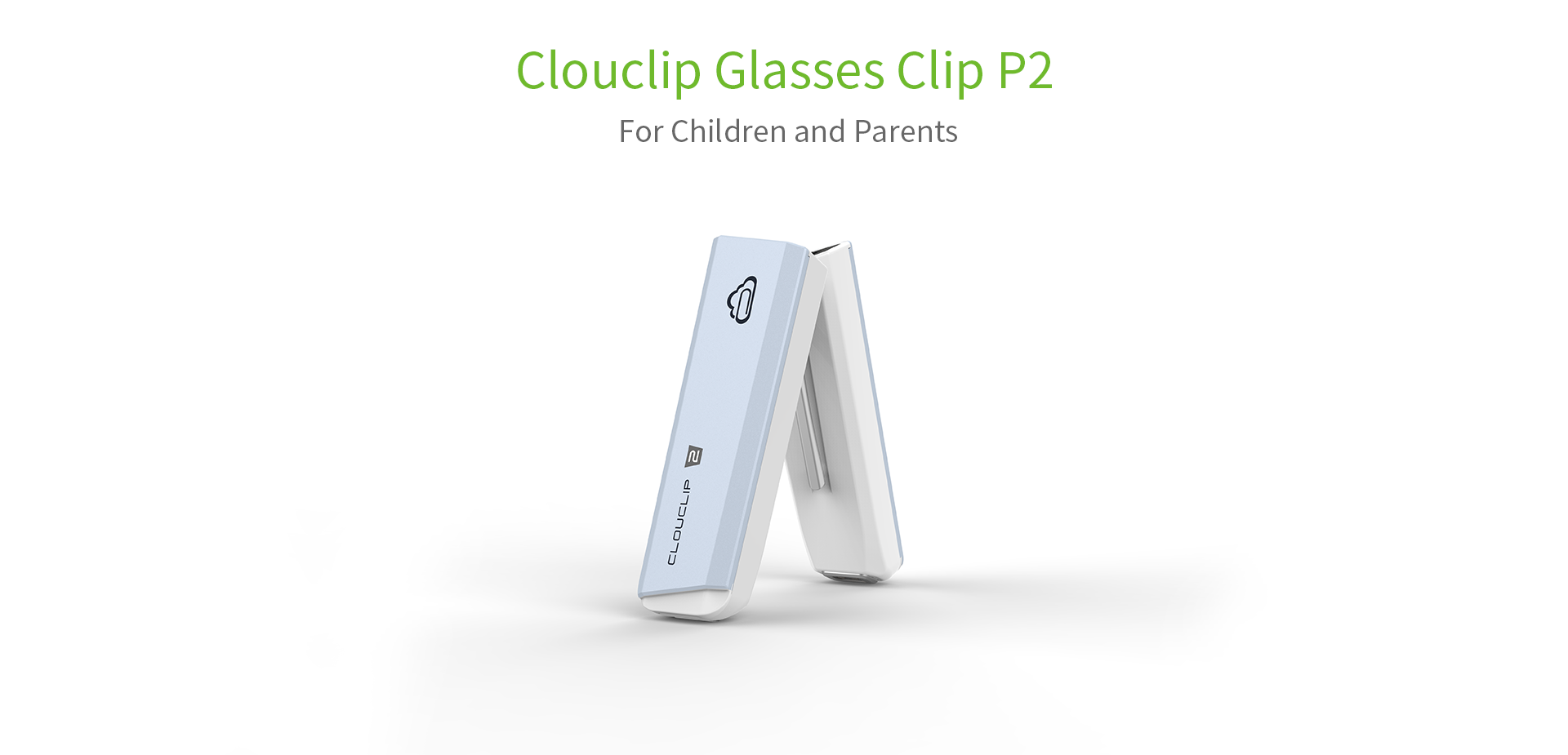 Reading distance
Reading duration
Reading angle
Illuminance
Outdoor sunshine duration
<33cm vibrate once
>45min vibrate twice
Contact
If you want to learn more, feel free to reach us via Email.
Email Address:sales@clouclip.com